Cycling is about flexibility and speed. It's about trusting your ride to handle whatever you throw at it -- the next climb, the next trail, the next road, the next downhill. Great cycling is an awesome race time, a successful bike commute, an easy cruise with your family, components that don't fail when you need them most, and living for the single track adventure.
I'm Gary Campbell. With 20 years in the bicycle industry, I opened Podium Finish Cycles because I know that the world's best cyclists rely on great equipment, detailed maintenance and quality repairs and service to help them stay on target.
At Podium Finish Cycle we also know that you don't always have time to leave your ride for weeks on end at a traditional shop. That's why my shop focuses on mobile bicycle service across a broad range of cycling categories. Coming to you means more one-on-one time with each client, and a focus on meeting all of your needs, no matter how big or small. We will pick up, drop off and take care of all of your cycling needs.
At Podium Finish Cycles we never stop learning, never stop training and never stop serving.

With 20 years in the bicycle industry, I know that attention to detail is the secret to top of the line maintenance and repair. Whether you're into road racing or gravel grinding, or just want to make sure your kid's bike is safe and ready for fun, we offer a service to fit your needs. From triathlon bike fittings to tuning up your ride for a weekend off road, we believe no job is too big or too small.
After 22 years on the New York State Police, my family and I relocated to North Carolina to pursue an outdoor lifestyle. After cycling competitively on behalf of the State Police and working as lead mechanic for our police bicycle patrol unit, I've trained with the best in the custom cycling and components industry including Park Tool, Campagnolo, Shimano, Sram, Time, Guru, Carrera, Tommasini, Turner, Yeti, Zullo, Formigli, Alberto Masi and Alan.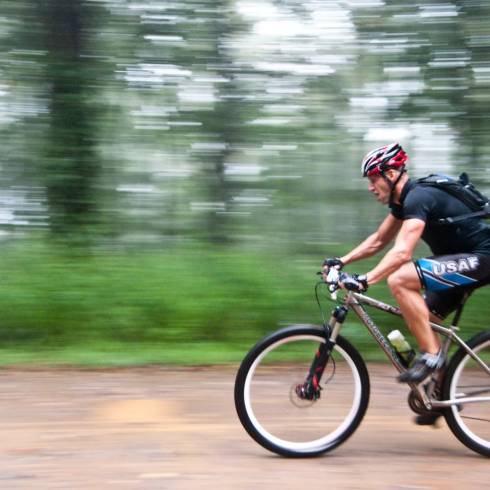 Give me a call today. 704-818-6830